Peace WTP fam, April has been a month of emergence and so much growth! Our teams have been fusing their amazing skill sets, their diligence and creativity to fight for our people across the state. This month, we saw that ORGANIZING WORKS in all the power building we have been doing for a Michigan that honors the dignity of all people, regardless of any human made constructs. Let's dig in–
Drive SAFE bills Introduced!

picture of Drive Michigan Forward Coalition and migrant leaders
On April 23, 2023, introduction of the Drive SAFE bills!
Last week, our Communications Director and Social Media Strategist, Eli Day and Tanisha Pyron, hit a Kerry Washington-sponsored convening in LA, which brought together grassroots communicators from around the country to share strategies on storytelling and audience engagement. As they put it: "It was great to learn and collaborate so closely with a group of brilliant storytellers and organizers. We're really honored to be marching toward a better world with them where everyone everywhere can flourish for generations."
Michigan lawmakers want undocumented immigrants to be able to get driver's license, ID

picture of Michigan Sen. Stephanie Chang, D-Detroit, speaks at a media event Wednesday in Lansing. She and other Democrats and supports say they are confident they can pass a law granting driver licenses to undocumented workers. (Bridge photo by Jonathan Oosting)
We joined the sponsors of the Drive SAFE bills, the Drive Michigan Forward Coalition, and other groups during a press conference on bill introduction day. According to the Michigan League of Public Policy, if the bills were to become law, approximately 55,000 people could obtain driver's licenses in the first three years of it taking effect. Read more about the bills below.
Opinion: Inside eviction defense in Detroit

Eviction defenders gather in an attempt to keep police and bailiffs out of Taura Brown's home in the Cass Community Social Services Tiny Home program. Brown lost a court battle to retain the property. (Photo by Eli Day)
Our comms director wrote a timely piece about eviction defense in the city, "an act of civil disobedience designed to expose the cruelty of legal court proceedings that end with people being ejected from homes and onto the street." Read the full story below!
Housing activists in Kalamazoo work to stabilize the cost of rent

A Kalamazoo Housing meeting was held to discuss rent control amid the rising housing crisis. (Phil Gawel/WWMT)
Our organizers are also holding house meetings to discuss the skyrocketing rent rates. "Housing is a human right, since COVID rent rates have gone up astronomically, almost double. It is way past time for some rent control," Samad Nadeem, We The People Action Fund said. Read the full story below!
Art build for Drive SAFE bills!
picture of Migrant leaders tracing a banner
The leaders of our Migrant Leader School, Detroit Chapter, created a beautiful banner during an art build we hosted. We partnered with Garage Cultural who held an intentional space to skill share and create community. We now know how to create powerful banners for future actions!
Happy National Poetry Month
In honor of national poetry month we wanted to highlight Nandi Comer, the state's first poet laureate in more than 60 years! Comer, an award-winning writer, grew up in Detroit, graduated from the University of Michigan with a bachelor's degree in English and Spanish and has served as a writer-in-residence in Detroit Public Schools and community centers. Read more about what this appointment means for Michigan, plus a great Q&A with the poet laureate!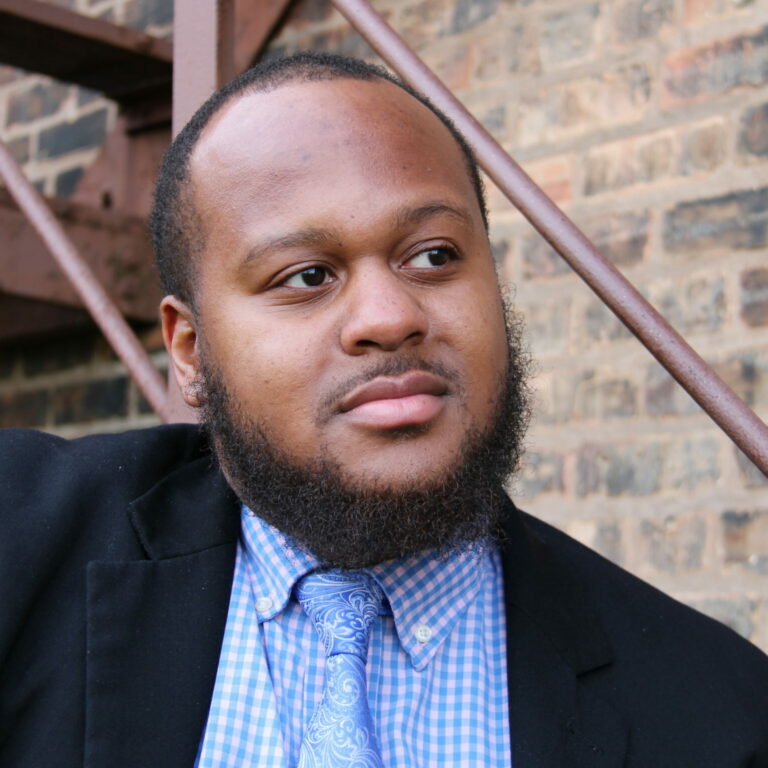 Kenneth Jackson is a native of Benton Harbor, Michigan who began his career by helping the homeless population. From August 2019 to August 2022, he served as the Grant & Compliance Manager at Emergency Shelter Services. While there, Kenneth was invited to participate in a committee facilitated by the Michigan Department of Health and Human Services called the Continuum of Care Equitable Results Team (CERT). In 2022, he served as Treasurer for the city of Boroda Michigan and Grant Accountant for United Way of Southeast Michigan. He also worked as an Accountant for the Michigan Forward Fund from January to December 2022.
Kenneth graduated in 2019 from Lake Michigan College with an Associate of Arts in Music in Benton Harbor, Michigan. He is currently attending Siena Heights University, pursuing a Bachelor of Arts in Community and Human Services with a minor in Accounting. Kenneth has experience working with several different grants including ARPA ESG Community Block Grants, Supportive Housing Grants, United Way Grants, and many others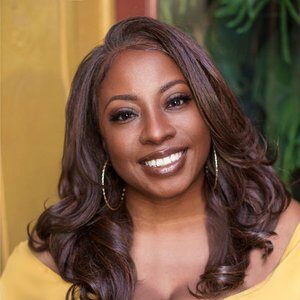 Tanisha Lynn Pyron (Pretty Fire) is a classically trained actress, professional theatrical director and a co-founding member of Face Off Theatre Company. Most recently she directed Absentia at Ohio University and is excited to make her return to the stage. She is a virtuosic artist, creative photographer, spoken word poet, teacher, influencer, storyteller, and media entrepreneur currently working on publishing her first book of original poetry. BLACK POOL OF GENIUS Volume I and launching Tanisha Lynn Pyron Creative Services,LLC as a media brand. The subversive black girl artist considers herself to be a modern day griot focusing on telling stories that redefine and re-appropriate "BLACK AMERICANA" highlighting and finding the beauty in the contradictions, pain and pride within "our stories" and thus hoping to discover and re-claim the beauty within her own. She has used acting, poetry, dance, and photography as modalities for making sure her creative vision and voice are seen, heard and felt. In her own words Tanisha expresses, "To me the art and the artist are one. As I seek to unlock and express what is contained in my own heart and to heal and celebrate my own beauty and spirit."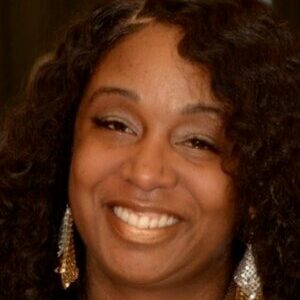 Elnora is a poet, author, playwright, publisher, activist and consultant. She was born and raised in Benton Harbor, MI and graduated from Benton Harbor High School in 1994. After graduating from Howard University with a Bachelors of Arts Degree in Legal Communications with a minor in Business Management, Elnora continued working as a contracts assistant for a management services consulting firm in the Metro DC area as a logistics coordinator for the Department of Health and Human Services. Her volunteer service with the Howard Chapter of the Big Brother Big Sister Program ignited her calling to return home and work as an educator in both traditional and alternative environments. As a convening partner for the Race2Equity Benton Harbor Hub and Co-Founder of the Peace4Life Student Organization, Elnora facilitated healing workshops, community events and strategy sessions to address key areas of local concern with regard to destabilization efforts of public schools in both the City of Benton Harbor and across the State of Michigan. In collaboration with residents, racial equity leaders, and supporting organizations, Elnora worked to establish alliances that empowered public school advocates and students to successfully change the political narrative that was driving school closures.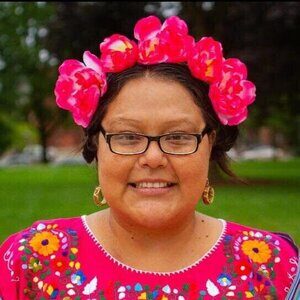 Statewide Immigration Strategist
Nelly is a regional organizer with We The People in Southwest Michigan. She is a native woman of Mesoamerica who migrated to the Michigan region at the beginning of the century, landing in Kalamazoo in 2006.  She believes in the human right to free migration within Turtle Island and is passionate about migrant liberation efforts. Anti-colonial practices and healing are at the center of her organizing vision. As part of her healing practices, she invokes the guidance and wisdom of her ancestors through the art of tortilla making.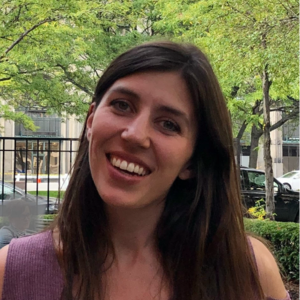 Caitlin is the Deep Canvass Coordinator with We The People based in Detroit. Organizing found her while she was doing her MA in Anthropology at UMass Amherst in 2014-2016. She is originally from the rural, working class "Thumb" of Michigan, and she roots her motivation to fight for multiracial liberation in the lives of her loved ones there. Her vocation is using the practices of curiosity, storytelling, honesty, and love to build bridges with people of different life experiences and perspectives, and training others to do the same. She is a new mama and devotes her spare time to Catholic prayer practices, giving astrology readings, renovating her home in Detroit, and visiting her family.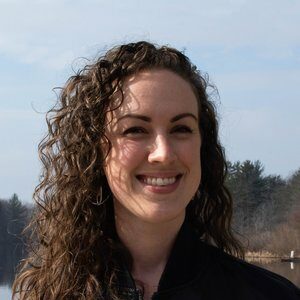 Rural Organizing Director
Megan is the Rural Organizing Director with We The People based in Sault Ste. Marie, as well as a volunteer community organizer nested in rural America, and a former journalist. With an educational background in literature, she's deeply interested in personal stories and storytelling, and how narrative can empower and disempower. Megan is also a member of the Sault Tribe of Chippewa Indians, a mother, and a water protector and pulls a chair to the table for Native rights, intersectional feminism and environmental justice. Megan balances her work life with chocolate, yoga, and time on Lake Superior.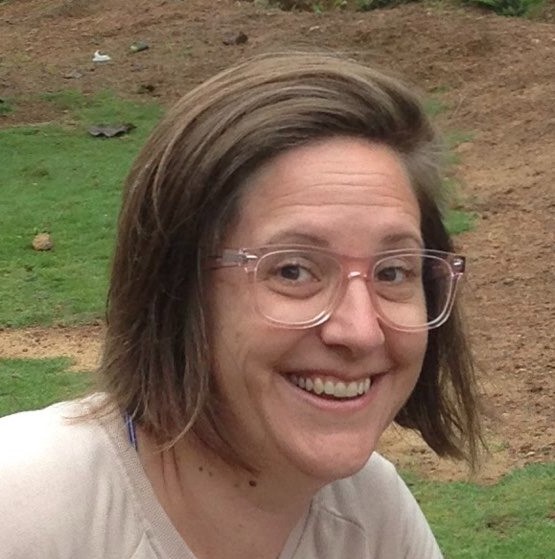 Sargeant (Sarge) is the Data Director at We The People–MI. She found her way to data science, first as a high school math teacher in New York City, and later as a research analyst examining student outcomes at the City University of New York. Sargeant has an MA in mathematics education from Teachers College and an MA in anthropology and history from the University of Michigan. She has also been involved in anti-racist, anti-fascist, and PIC abolition organizing in New York City and Ann Arbor for the past 10 years. 
Sargeant draws on her experience as a teacher, organizer, and educational researcher in her role as Data Director at We The People–MI. Her goal is to design accessible data systems that help community organizers build organizing power across Michigan.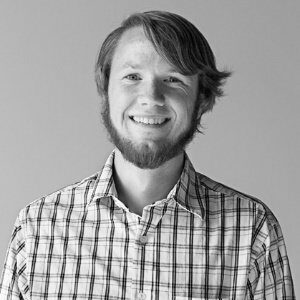 Alex is the Research Director for We The People. In his work, he highlights the intersections of power, privilege, and race in regards to health equity, access to basic needs, and the social implications of medicine. Previously, Alex has worked in statewide health policy organizing at MICHUHCAN, academic health disparities research at Wayne State University, and public health data and policy at the Detroit Health Department. He teaches in urban studies, public health, geography and data visualization. Alex has a map for everything and is passionate about research justice, data literacy, and counter-mapping.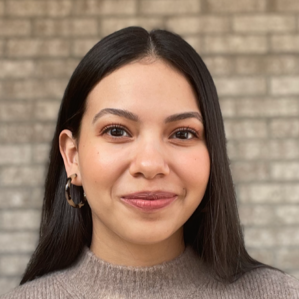 Yvonne Navarrete is the Policy Director for We the People Michigan. She was born in Chihuahua, Mexico, and immigrated to Detroit, Michigan at the age of two. Her experiences growing up undocumented in Detroit have driven her to fight to hold governments accountable & invest in the power of her community. She earned a B.A. in Public Policy from the University of Michigan where she organized for Latinx and undocumented student issues. She then went on to earn her M.A. in Urban Education Policy from Brown University. She now lives and organizes in Detroit at the intersection of immigration and education justice as a core team member of MIStudentsDream.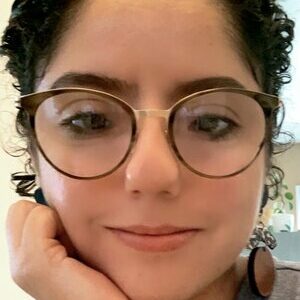 Catalina was born in Mexico but considers Detroit, Michigan her home. A concept that she is slowly reclaiming. She has been organizing around different social justice issues, especially immigration for more than a decade. The root of how she approaches her movement work is making social justice accessible and believes in the power of art and culture to create that bridge. Her art practice is poetry but also enjoys painting and caring for plants. She loves visiting the Detroit river and taking walks in Belle Isle, especially during sunset.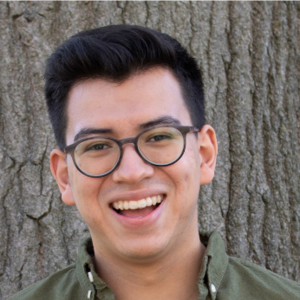 MIGRANT LEADER SCHOOL COORDINATOR
Diego is an undocumented organizer and proud Southwest Detroiter. He was born in Mexico and migrated with his family at a young age to Detroit, Michigan. As an undocumented immigrant and DACA recipient, Diego has been an advocate for immigrant rights and social justice. He has been an active organizer since the age of 14, empowering other youth in Detroit to engage in local politics and advocate for issues affecting their communities around education, immigration, and economic justice. Diego is a recent graduate from Harvard College, where he studied Government and organized with undocumented members of the Boston community. He is passionate about empowering undocumented folks and building avenues of political participation for immigrant communities.
Hoai An Pham is an organizer based in Ann Arbor, MI, where she was born and raised as a first generation Vietnamese American. As a disabled abolitionist, she has worked in movements around immigration, labor, climate, prisons, and racial justice, with the goal of building long-term, welcoming community. She is currently the Digital Organizer for We the People-MI and also the manager of her twenty-six Sims.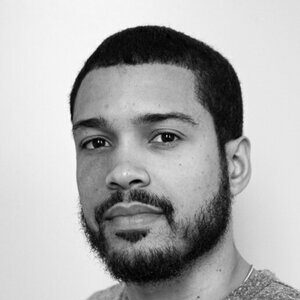 Eli is a Detroiter. He's most grateful for his city's people, and their fierce determination to survive and build a more beautiful world — both across the many corners of the city they love and beyond them. He spent years bouncing between work as an organizer, congressional policy aide, and communications adviser. Most recently, he's been working as a journalist, spotlighting working-class movements for racial and economic justice at spots like In These Times magazine, Mother Jones, Playboy, Vox, the Root, and more.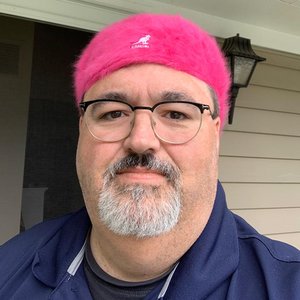 Terry Blastenbrei serves as WTPMI's HR Coordinator. A St. Louis native and longtime nomad, he made Michigan his permanent home in 2018, settling in St. Clair Shores. After many years in operations and human resource management, Terry moved into nonprofit and political work in 2016. It was in this sphere that he found he was able to truly bring humanity to human resources, building and sustaining organizations with a genuine respect of their employees. In his downtime, he loves collecting colored vinyl records, traveling, watching hockey and spending time with his wife and their two cats.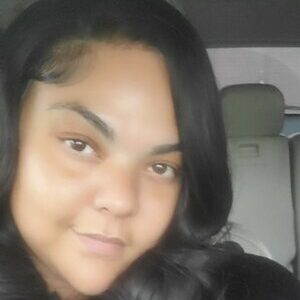 Michelle is the operations coordinator with We The People-MI. She provides support for the organization with a strategic focus on equity, the quality of life, and diversity and inclusion. Michelle's passion involves working with community leaders to organize, host and collaborate on community events that empower individuals.
Michelle earned her Bachelors of Social Work from Oakland University and received her Masters of Social Work from Wayne State University.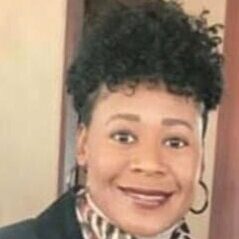 Rhonda Powell is the Statewide Operations Director for We The People-MI, which is focused on community organizing and seeks to build a multi-racial, working class constituency across the state rooted in economic, racial and social justice. She is also the founder and Vice-Chair of Metro Equity Collaborative, a nonprofit organization in Macomb County working to build advocacy and power in civics, economics, education and social justice.
In Rhonda's previous role, she served as Director of the Macomb County Health and Community Services Department. She is the first African American appointed as a Director in Macomb County.
Rhonda has an extensive history of leadership experience which also includes; Director of Macomb Community Action Agency, Deputy Director of Michigan's Aging and Adult Services Agency, Director of Macomb County Senior Services and Director of MCREST. Rhonda has received multiple awards for her strategic leadership and vision, including the 2019 Athena Award from the Macomb Chamber Foundation.
Rhonda has been committed to the work of advocacy, equity, inclusion, and organizational development for over 20 years. She is a certified Sixth Sigma Green Belt, holds a Bachelor of Arts degree from Siena Heights University, and a Master of Science degree from Capella University, both of which are concentrated in Human Service.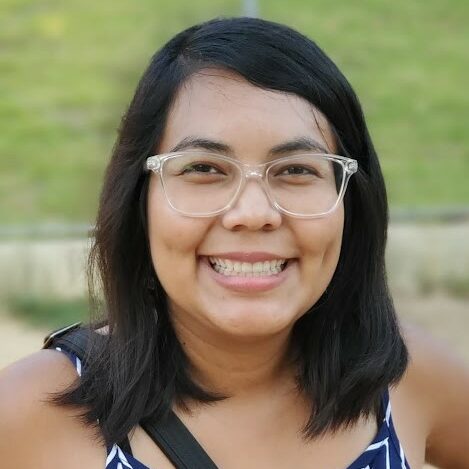 Maria is the Deputy Director for We the People Michigan. She immigrated to the U.S. from Mexico when she was nine years old, and grew up Southwest Detroit and Dearborn. Maria has been fighting for immigrant justice for over a decade, including organizing with undocumented immigrant youth, deportation defense, and building mutual aid systems that center the leadership of women of color. Maria graduated from the University of Detroit Mercy with a degree in English, and has a Masters of Social Work from the University of Michigan. In her free time Maria likes drinking expensive tea, playing with her puppy, Coriolis, and trying to publish her poetry.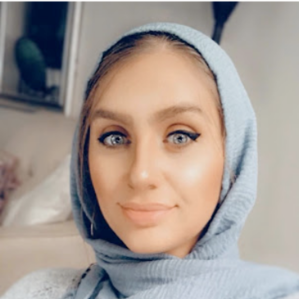 Layla is a lead regional organizer with We The People in Southeast Michigan. She is a proud daughter of Palestinian immigrants, number twelve of her fourteen brothers and sisters, and mother of three fierce future social justice warriors. Layla has been a long-time advocate for intimate partner violence and sexual assault prevention, environmental justice issues, voter rights, and movements that amplify justice, and the voices of black and brown communities. She continues to engage the collective power of her ancestral roots and her learning to shift and empower marginalized communities for equitable and sustainable change. To counter burn out, Layla makes time to spend with family and friends, and eating good food.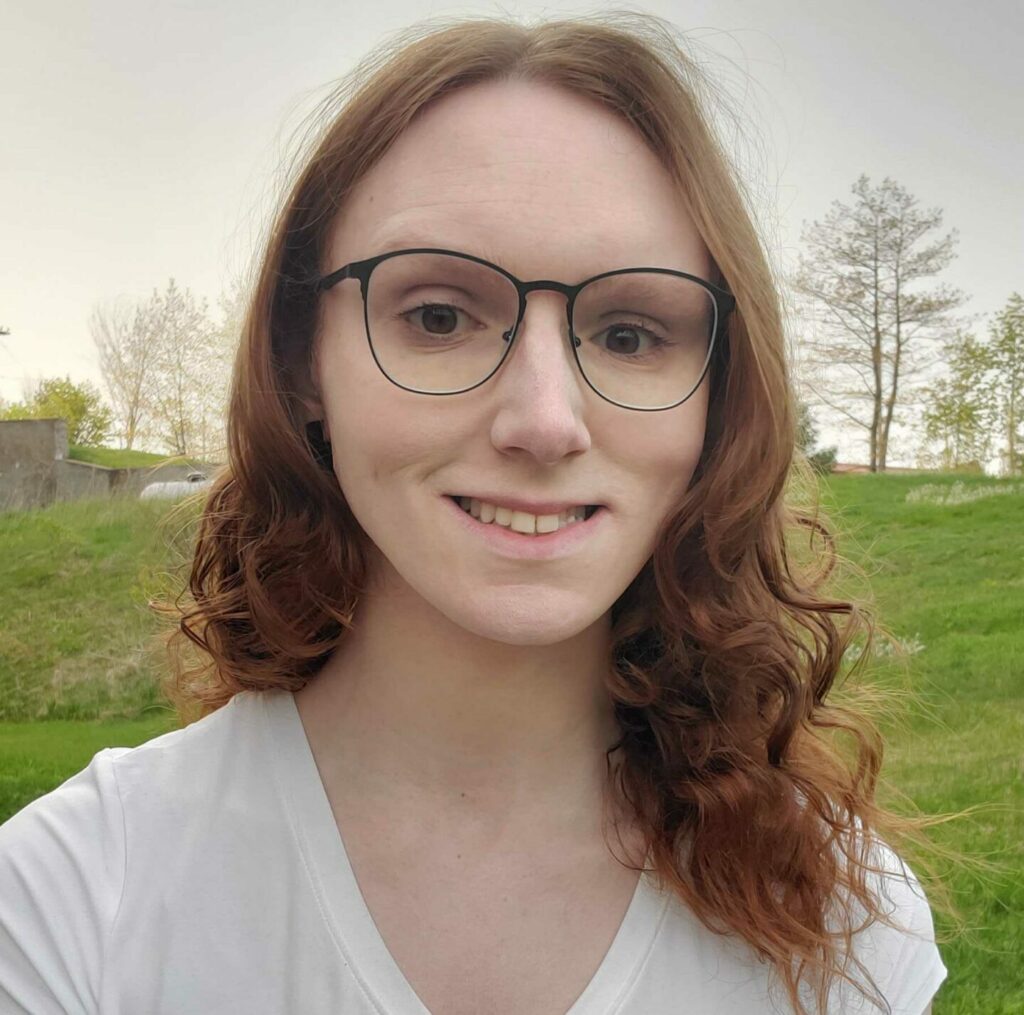 In her work Kate has a large interest in tech accessibility and helping the team with all their needs. Kate has a broad range of skills from a history in private software development. She is proud to work at WTPMI and to apply her personal values and professional skills to support the organization. Kate is located in the Keweenaw Peninsula of Michigan, and in her free time enjoys gardening and sewing projects.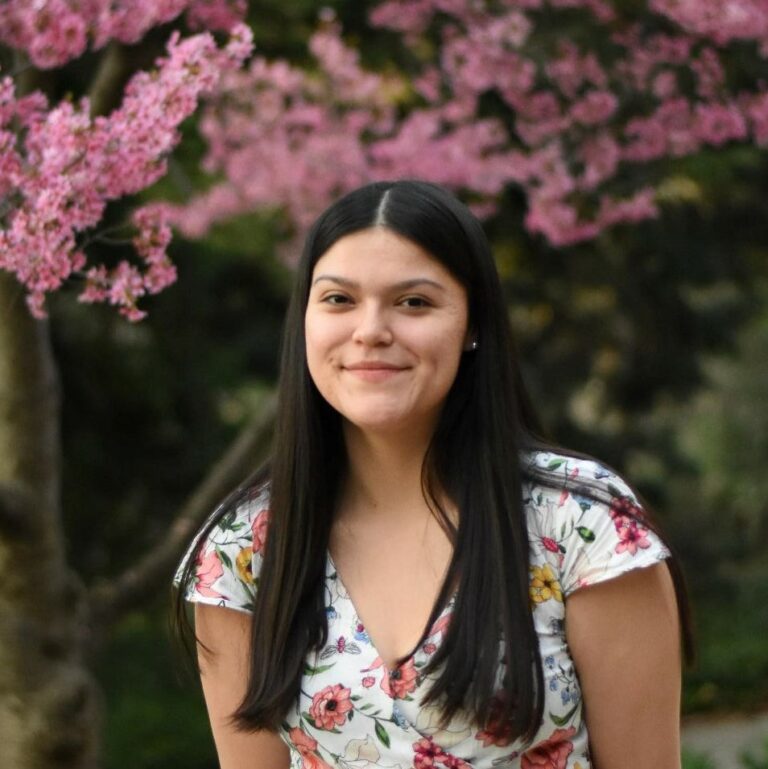 Jade is a policy and research intern with We The People Michigan. She is from Kingsley, but moved to Lansing to study public policy at Michigan State University. Jade is passionate about uplifting disadvantaged people living in rural communities. At age 16 she began working to support her family. Without a driver's license she would walk or bike 12 miles round-trip to reach her place of employment. Through this experience she learned that hard work alone was not enough for most to achieve upward mobility. The shame that we are made to feel for our struggles to survive is not only destructive, but is directed the wrong direction. Instead of seeing these issues as personal failings, we should question the society that willingly sacrifices the lives and futures of the disadvantaged so that a privileged minority can continue to enjoy extreme wealth and opportunity. Jade believes that access to quality education, food, transportation, and healthcare are all fundamental elements of a dignified life. She began organizing around environmental and economic justice which culminated in her first bid for local office at age 21. Jade believes that it is possible to build communities that support and uplift all people. After completing her education she hopes to continue organizing in Northern Michigan to help this dream become a reality.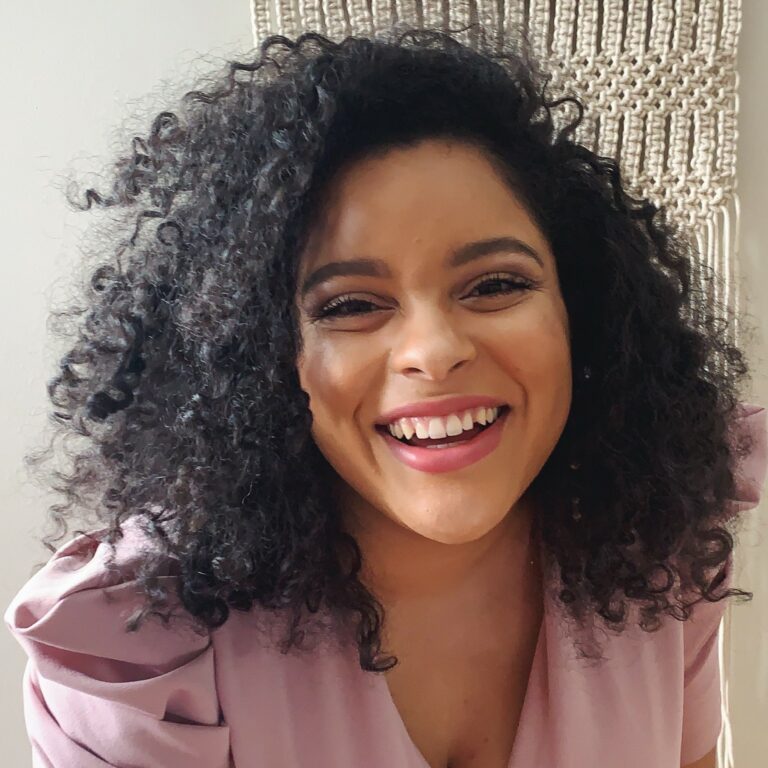 Maya
 is a lifelong Detroiter and womanist. The foundation for her desire for action was seeing the examples of black womanhood and her family's engagement with politics. This influence manifested her destiny of participating in fighting for equity and accountability, which she has been able to do by creating politically motivated theatre and, more recently, with direct action.
She will graduate from Wayne State University with a BA in Sociology in Spring 2023 and plans to pursue movement work after. Her adoration of Detroit's singular signature and the subcultures that come with it is what inspires her to uplift the voices of Detroiters. She feels divinely blessed to be one of many Gen-Z people building a world they feel proud to leave behind.
Maya
 believes in experiencing joy whenever doable. Anytime she gets a chance, she'll take an incredibly long walk, read tarot, immerse herself in theatre, or eat as much vegan soft serve as possible.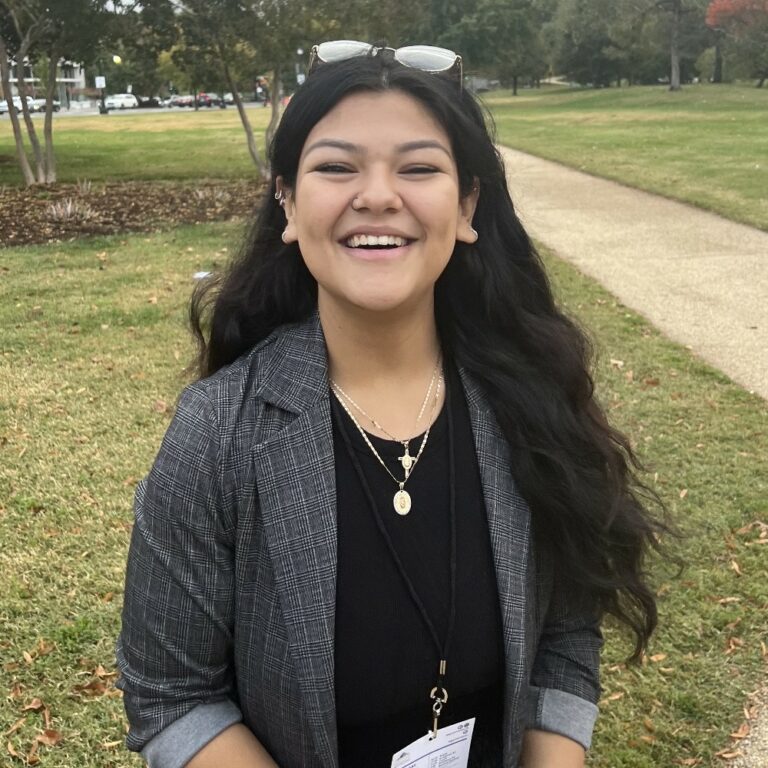 I am a junior at the University of Detroit Mercy currently working to obtain a Bachelors of Science in Biochemistry with a concentration in Chemistry research as well as a minor in political science. I was born and raised in the city of Macomb by a single mother and am part of a mixed legal status family. It wasn't until I began to attend Detroit Mercy that I realized that I could pursue my passion and drive for social justice and community wellbeing while still reaching my goals as a women of color in STEM. I decided to do an internship with We The People MI to become more familiar with policy work as well as to learn from those who have engaged in community organizing for some time now. I hope to use the skills I learn during this time to help my community fight for justice by creating the world that we know we deserve to live in.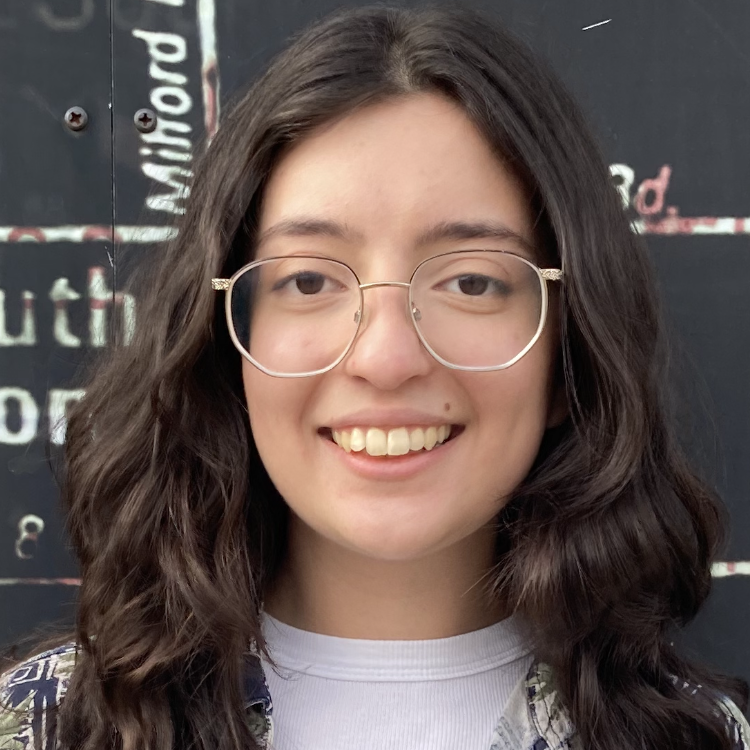 Isabella is a Detroit Organizer with We the People, and has been living throughout southeast Michigan for the past 9 years. She graduated from Oakland University in 2023 with a B.A. in International Relations, focusing her studies on Latin American political movements. During this time, she worked in promoting student retention through various roles and advocated for her fellow Latinx students. Isabella is passionate about building community and recognizes the power that comes from collective action. She brings these values to her organizing in order to create more equitable spaces where everyone has a voice. In her free time, Isabella enjoys spending time with her loved ones, creating art, and being in nature.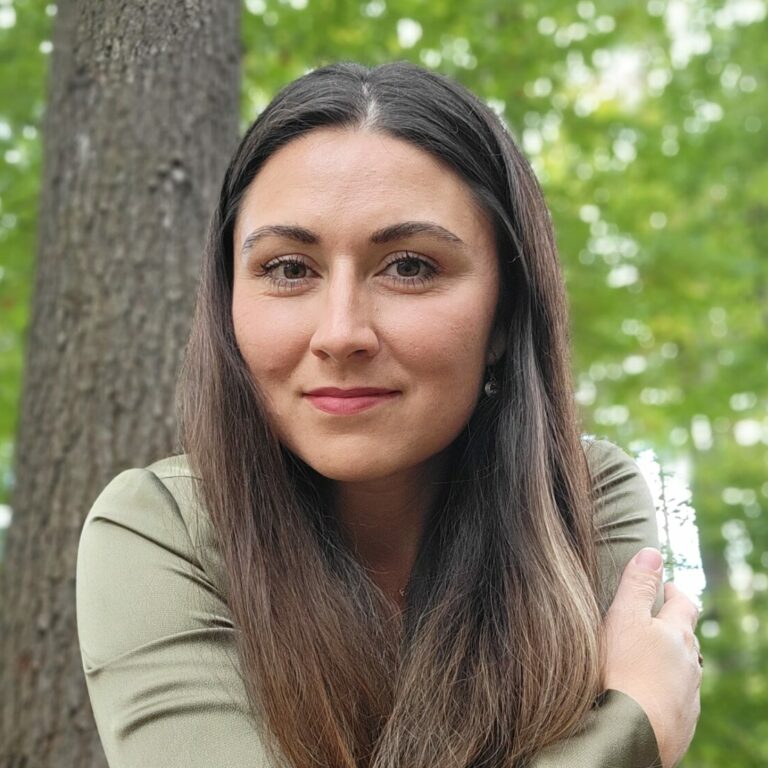 Northern Michigan Organizer
Amanda Siggins is a Northern Michigan Organizer in the Traverse City area. Her and her husband have 3 kids with whom they love to spend time together outdoors. 
She has been an activist since she was 17, with a focus in Women's rights, human trafficking awareness, homelessness prevention, and voting rights. 
Amanda has a deep drive to connect with people on issues that help to heal generational trauma and to raise the next generation with a focus on equity and equality.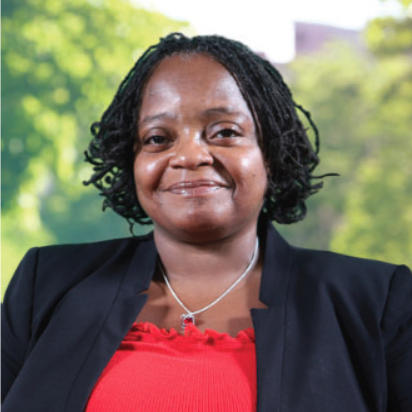 Yvette is the Financial Coordinator for We The People-MI. She develops and maintains the organization's accounting and payroll processes, as well as ensures pertinent record keeping and supports the annual audit process. Prior to joining We the People – MI, Yvette held careers that helped to nourish her nurturing nature. With over 30 years of education and experience in Finance/Accounting and community engagement, she has worked in industries from large companies and government agencies such as Blue Cross Blue Shield of Michigan, and the State of Michigan, to the privately owned Detroit Job Corps Center. She brings a team approach to assisting with accounts and uses her expertise to help to educate individuals and organizations on acquiring and managing debt.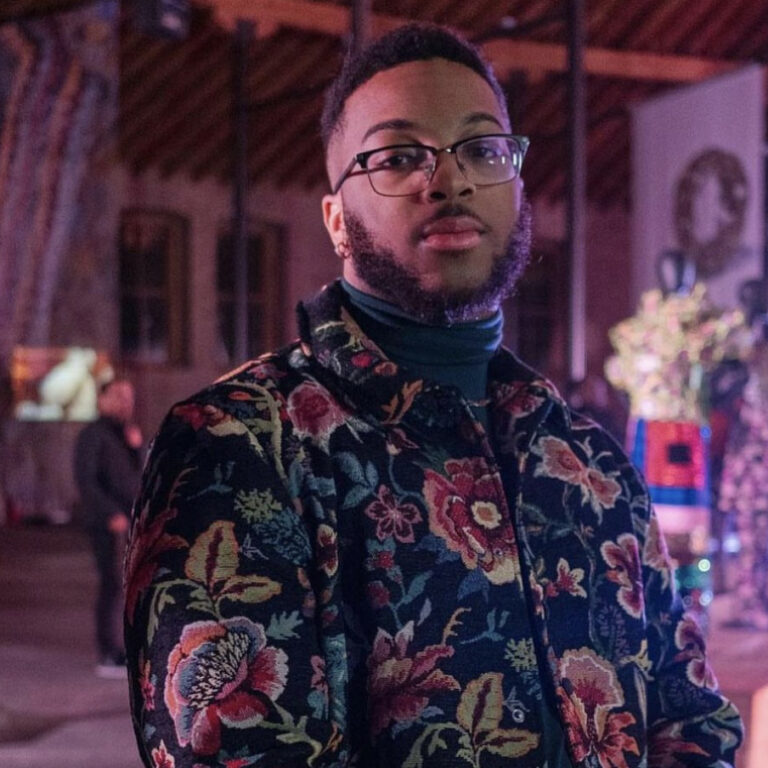 MILES NAASIR REUBEN is a award-winning independent filmmaker, screenwriter, cultural strategist and graphic designer. Deeming himself a modern-day "Renaissance Man" – Miles chooses to expand his reach in every form he sees fit, striving to create lived-in experiences that build community, culture and spark conversation through filmmaking, brand and event building, and graphic design.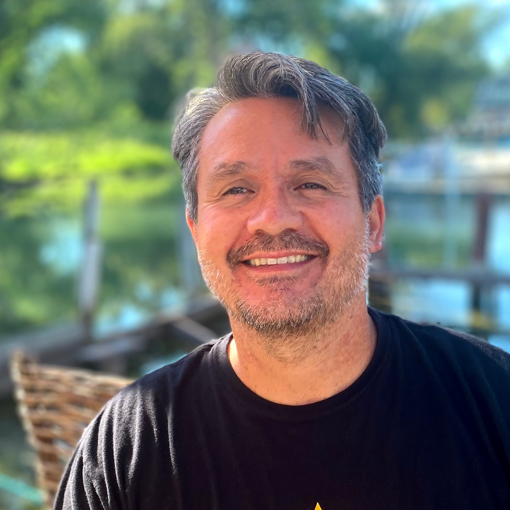 Miguel Rodriguez joins We the People as Managing Director. Born and raised in unincorporated East Los Angeles, he was shaped by the rich, multi-generational history of student activism and social justice organizing that sprung from his hometown.  
Miguel started organizing as a response to anti-immigrant legislation in California and through this work, became committed to building power from the bottom up. As a young adult he made a radical decision to move to Chiapas, Mexico—home of the Zapatista Movement—where, for ten years, he worked on building a solidarity network of BIPOC organizers sharing and learning from each other and directly from Indigenous Zapatista communities.  
Miguel holds a Bachelor of Arts degree from UCLA and has spent the last decade dedicated to youth leadership development domestically and internationally. He brings deep project management experience to We the People and offers a breadth of knowledge built from working alongside organizers tackling social inequities in the US, Canada, Latin America and the Caribbean. 
Having recently landed in Michigan, Miguel is excited to embed himself in the long history of organizing in the state and looks forward to learning and growing from the gifts, skills and talents of people from this beautiful state. When he finds time, Miguel enjoys one of his many hobbies– collecting comic books, gravel-biking, gardening, hiking and baking.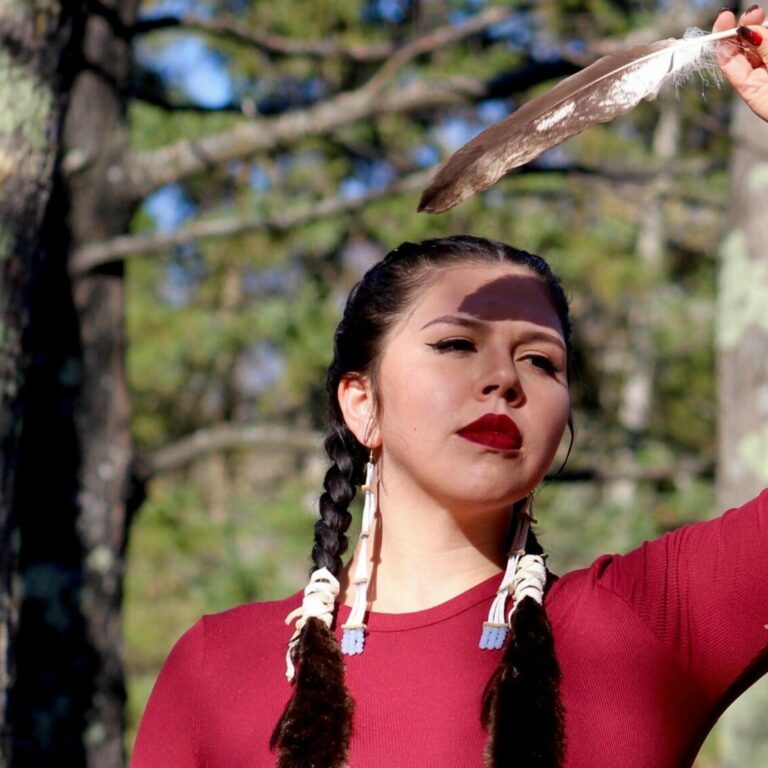 Tori McGeshick (She/her/hers) is from Getegitegaanig formally referred to as the Lac Vieux Desert Band of Lake Superior Chippewa Indians. Tori prides herself in being a mother of two, and having the responsibility of raising the next generation. Tori earned a Bachelor of Arts & Science of Applied Speech Communication with a concentration in Advocacy at Ferris State University. She also earned a Masters of Legal Studies, Indigenous Peoples Law  at the University of Oklahoma. In order to further engage in grassroot work throughout Indian Country, she completed the Native Organizers Alliance Organizing Fellowship and the Native Justice Coalition Organizing & Outreach Internship. Tori envisions herself as a voice for her people, as well as Mother Earth; by embodying traditional, spiritual, and cultural aspects throughout her journey as an organizer, she continues to honor her ancestors.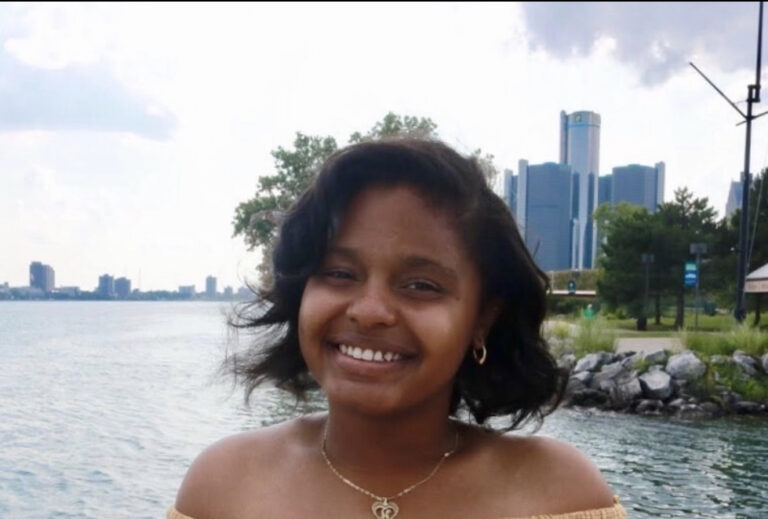 Nia is a Highland Park born, Detroit organizer, community activist, and data professional. Her family's participation in the civil and women's rights movements, seeded in her a passion for activism that has only grown over time. Before becoming a Data Associate, Nia spent multiple years as a field organizer mobilizing voters throughout southeast Michigan. 
Nia attended the University of Alabama where she earned her bachelor's degree in Exercise Science. While in school, she organized fellow students around issues like voting rights via electoral campaigns. She is passionate about spreading knowledge and deconstructing the mistrust of political systems within communities of color. In her current role as a Data Associate, Nia aims to use data to help organizers better reach voters and community members around vital community issues.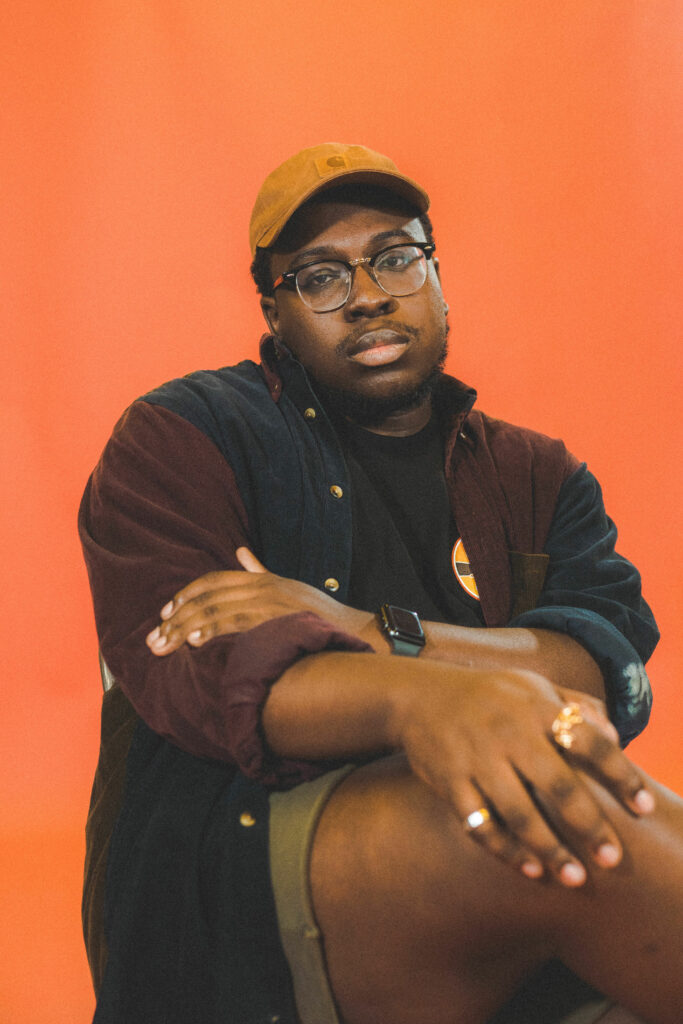 Southeast MI Lead Organizer
Kamau is a politocultural organizer from Detroit's east side with passions for community and storytelling. Kamau uses political education & cultural strategy to support concentrations of Energy Justice, Leadership Development, & Co-Governance. In order to build SEMIsaic, our unified dream of organized residents of Southeast Michigan, we must be persistently curious and care for each other. That is to say, movement must start with developing the power & solidarity of black Detroiters.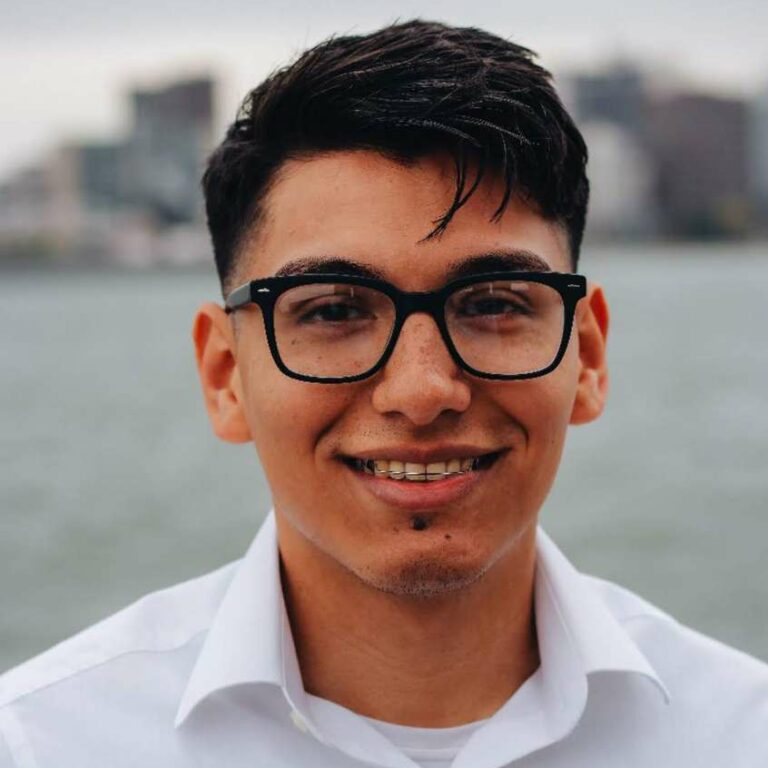 Diego Vasquez-Salgado is a Data Associate with We the People MI, based in Detroit. Diego was born in Temixco, Morelos, a small town in central Mexico in 1999, before migrating to the U.S. at the age of 2. As a result of his life  experiences, Diego feels strongly about the importance of fighting for human rights, labor rights, and all the rights of all people of color. 
Diego earned his Bachelor's Degree at the University of Detroit Mercy in Business Administration with a concentration in Marketing. After college, he started in the movement as a volunteer canvasser for many different campaigns, including some with We The People-MI. In his current role as a Data Associate, Diego contributes to our organizers' work and campaigns across Michigan, and helps organizers use data to share stories about their organizing efforts and to build stronger communities across Michigan.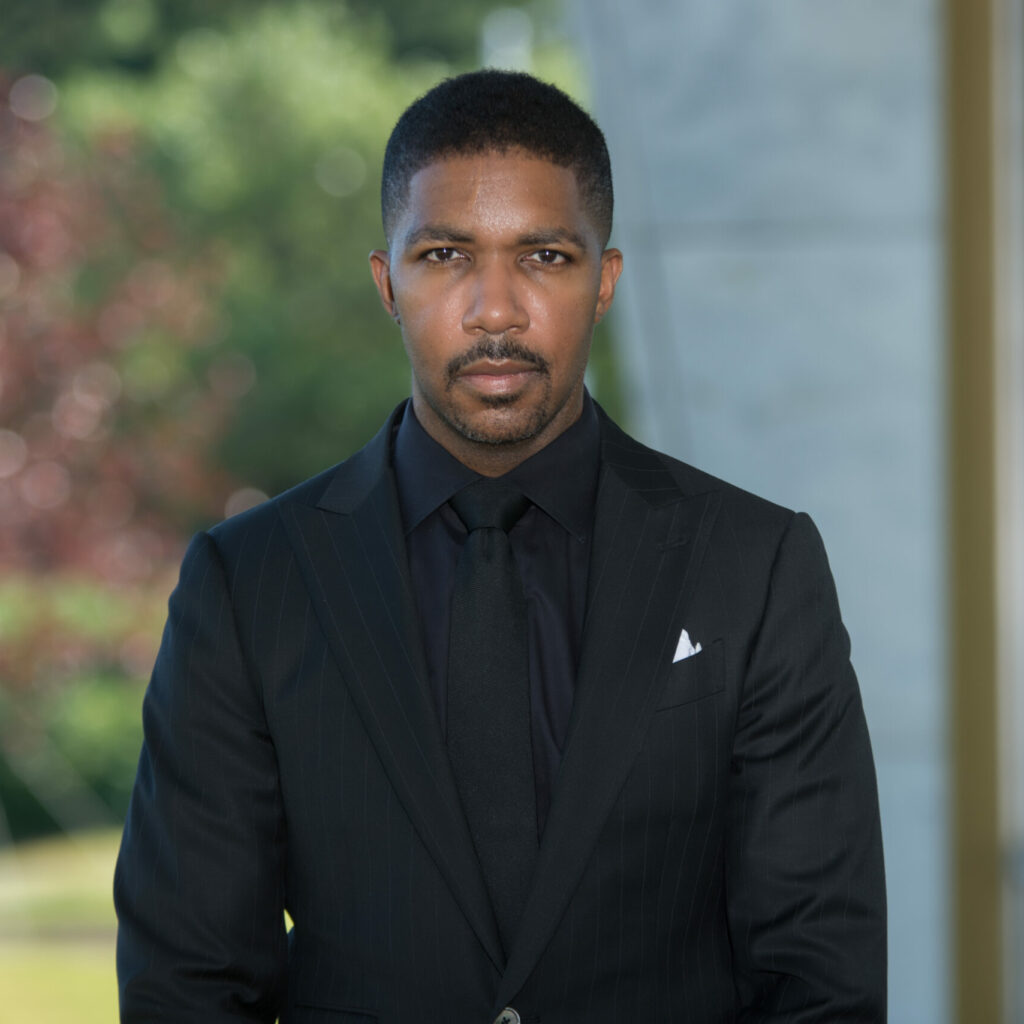 Cornell C. Batie oversees We The People MI / We The People Action Fund's finance and accounting operation. He's a strategic leader with 30 progressive years of leveraging leadership talent in the areas of operations, finance, and
procurement.

Cornell is a high-level executive with extensive experience in running operations in both for-profit and not-for profit entities. He has a strong background in board governance; providing consultation to diverse groups of senior executives and Board of Directors on complex business strategies, board effectiveness, and developing successful corporate governance processes.

Cornell is a native Detroiter who holds two undergraduate degrees in Management and Accounting from the University
of Detroit Mercy, and a Masters of Business Administration in Finance and International Business from Wayne State University.
He is exceedingly skilled in tailoring his coaching style to unique personalities and situations, empowering staff to execute on key strategies, and driving excellence. His ability to assimilate company missions, identify key stakeholders, navigate through silos, and deliver results gained him the Spirit of Detroit and Crain's CFO of the Year awards. Other award recognitions include the State of Michigan Special Tribute and Michigan Chronicle's Men of Excellence.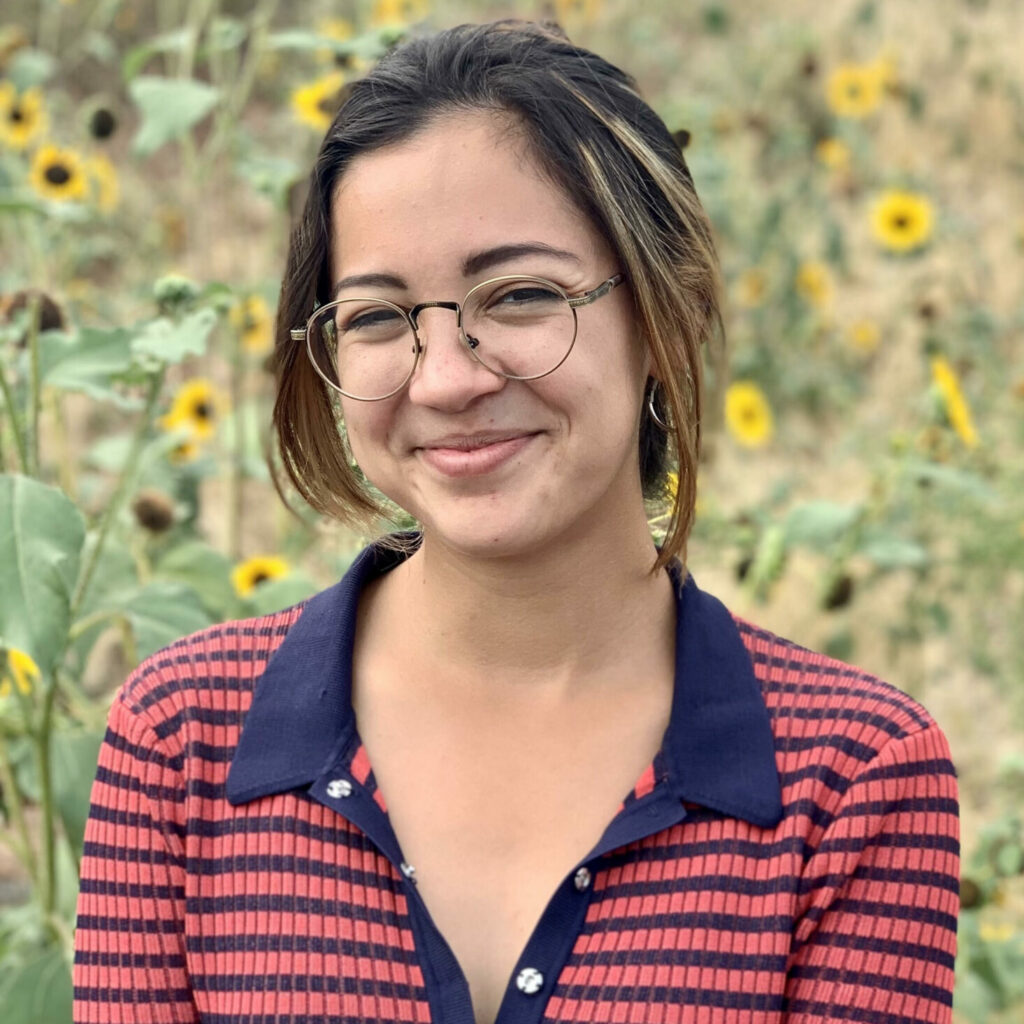 Policy & Research Analyst
Rachel is a Research and Policy Analyst with We the People Michigan. She is a new resident of Detroit; hailing from Los Angeles, her big Mexican family instilled a respect for education as a vehicle to change the future. Upon graduating from the University of Southern California with Bachelor's degrees in Political Science and Public Policy, she taught English as a Fulbright recipient in Taiwan, absorbing the educational and community-based culture of the rural county she considers her second home. After 2.5 years, Rachel returned to the States and earned her Master's degree in Education Policy and Management from Harvard University while teaching in urban areas around the country, comparing her aspirational academic curriculum with stories of students' sobering realities impacted by systemic discrimination and institutional disenfranchisement. She moved to Michigan to contribute to a vibrant and passionate environment with this organization working to create happy and healthy communities for all.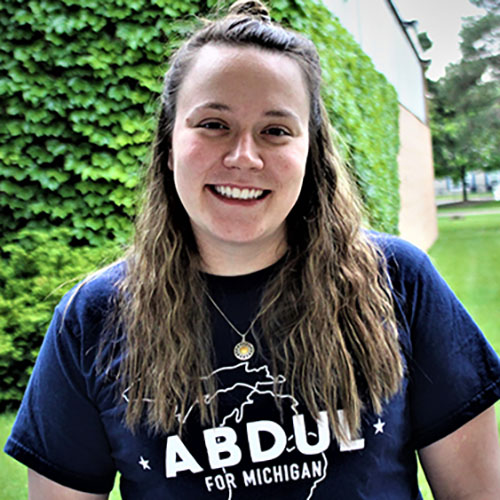 Administrative Coordinator
Aarica Marsh is the Administrative Coordinator for We the People Michigan. Aarica has worked with local, state-wide, and national campaigns and organizations on a wide variety of strategies, including field, fundraising, operations, and communications. Aarica is a first-generation university graduate who worked for more than a decade in the food service industry which cultivated her love of food and also her drive to create a more equitable world for working class people. Aarica enjoys spending time with her 13 nieces and nephews, gardening, going to local shows, and meeting people. She currently lives in Hamtramck, MI with her partner and their three cats.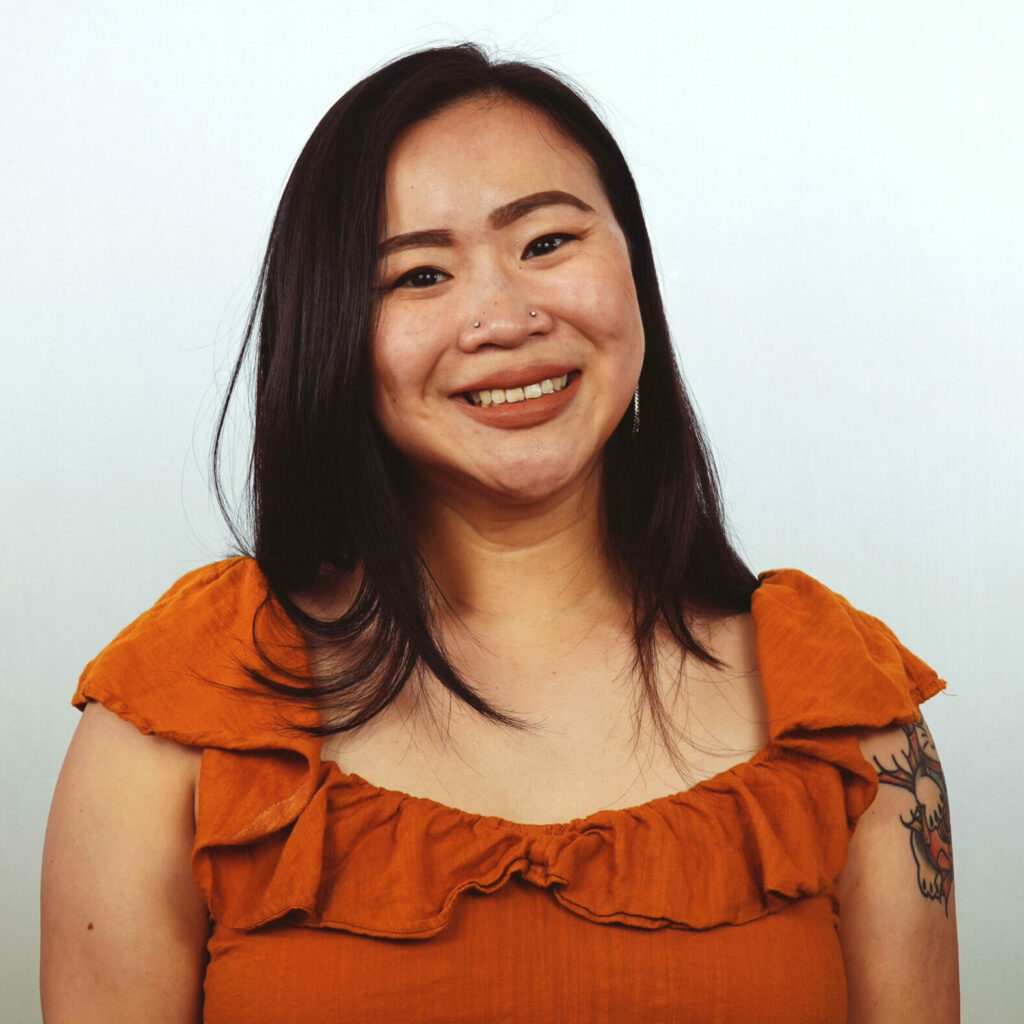 Celina is a digital creative and strategist based in Kalamazoo, Michigan. Born in China and raised in the Chicagoland area, Celina's cultural and life experiences have deeply informed her creative process as a queer international adoptee. She has worked in and with movements centered around reproductive justice, survivor and victim advocacy, and immigrants' rights. When she's not on the internet, you can find Celina cooking for her chosen family or immersed in a pile of books.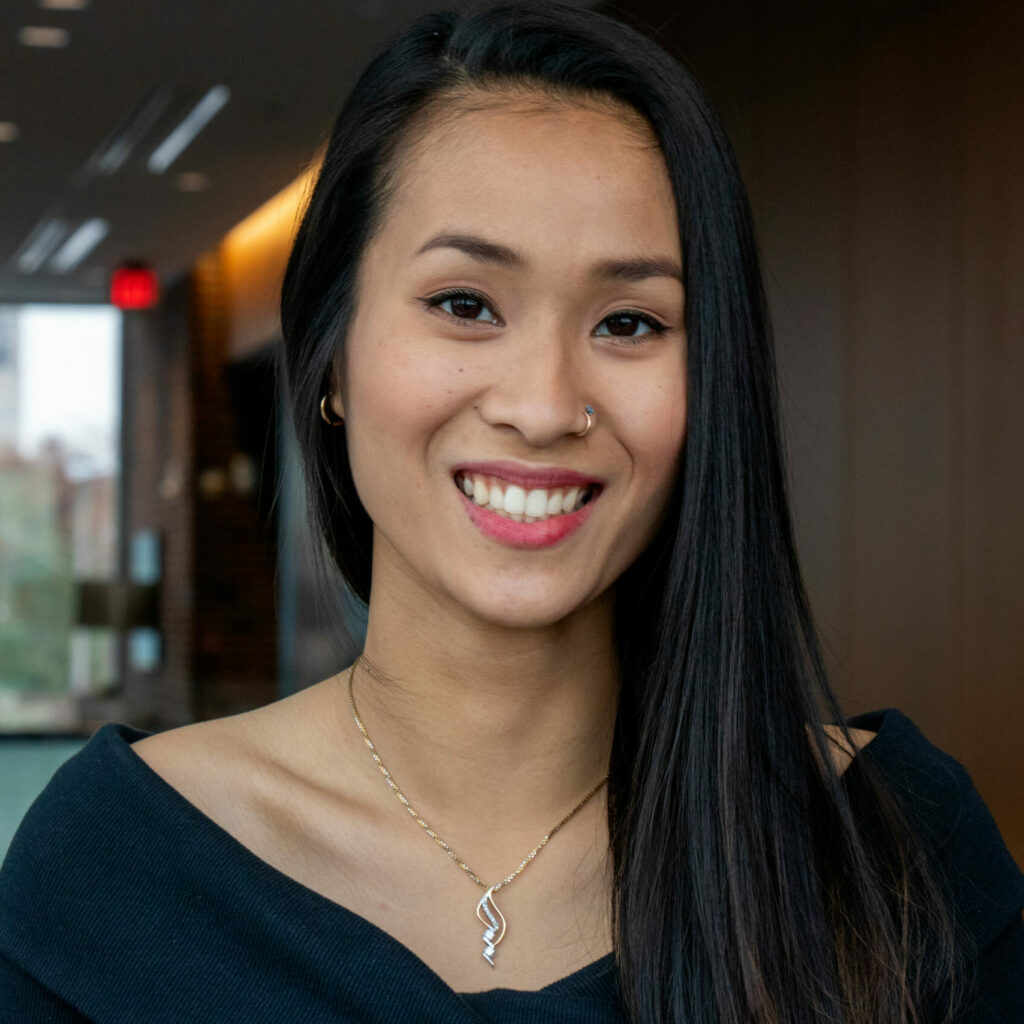 Policy and Research Analyst
Marita is a Policy and Research Analyst for We the People. She was born in Cambodia and moved to West Michigan at 11-year-old. Marita earned her B.A at the University of Michigan, dedicating her studies on the Socioeconomic Contexts of Healthcare and Health Policy. She believes that our collective existence and liberation are bound together. Working with We the People allows her to materialize her passion for justice and study in policy to cultivate realities of justice and peace for our collective existence. Outside of work, Marita loves biking, spending time on Lake Michigan, and going to live music events with friends.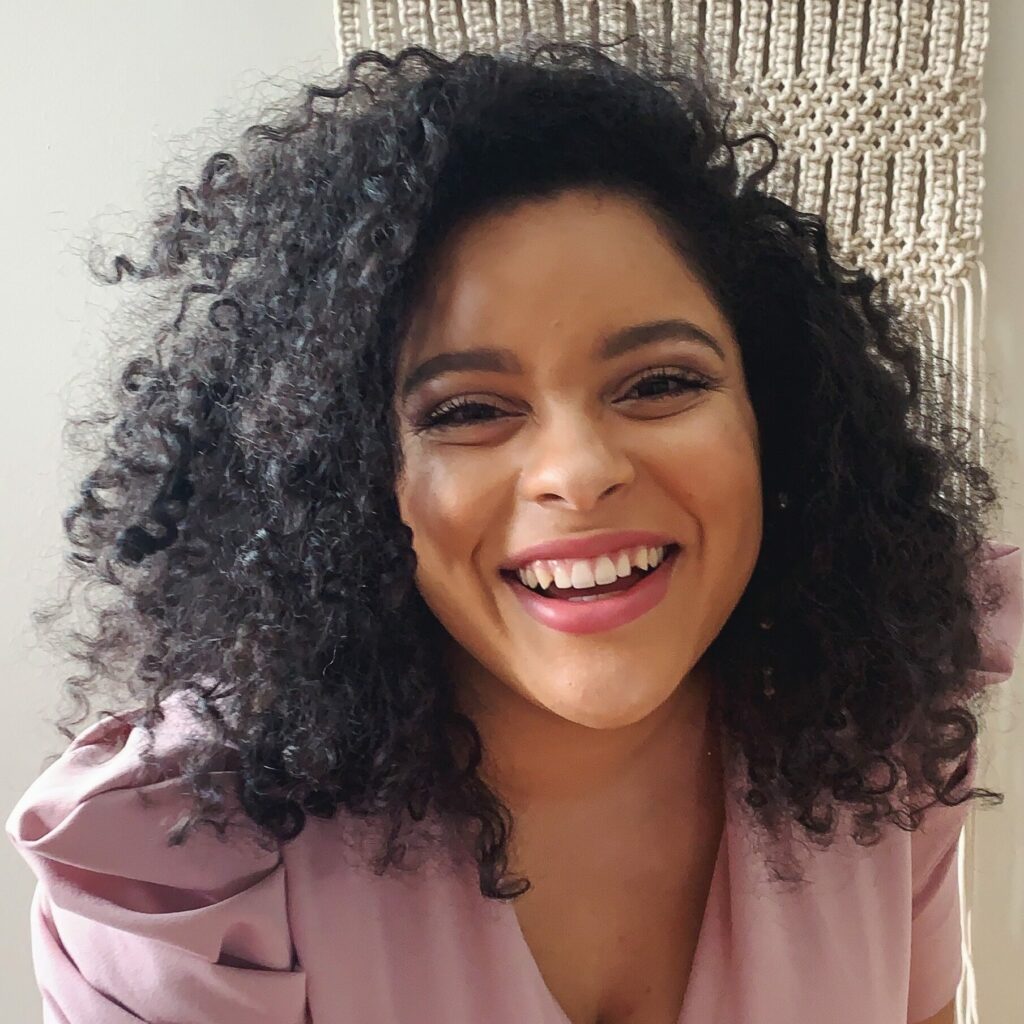 Field Organizer – Detroit
Maya is a lifelong Detroiter and womanist. The foundation for her desire for action was seeing the examples of black womanhood and her family's engagement with politics. This influence manifested her destiny of participating in fighting for equity and accountability, which she has been able to do by creating politically motivated theatre and, more recently, with direct action.
Maya will graduate from Wayne State University with a BA in Sociology in Spring 2023 and plans to pursue movement work after. Her adoration of Detroit's singular signature and the subcultures that come with it is what inspires her to uplift the voices of Detroiters. She feels divinely blessed to be one of many Gen-Z people building a world they feel proud to leave behind.
Maya believes in experiencing joy whenever doable. Anytime she gets a chance, she'll take an incredibly long walk, read tarot, immerse herself in theatre, or eat as much vegan soft serve as possible.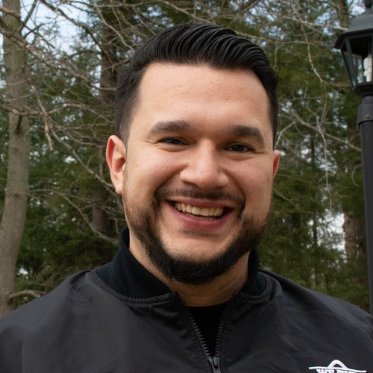 Art is the founding Executive Director of We The People. He was born and raised in Flint, MI and hails from three generations of proud UAW members. Before WTP, Art was the training director at the Center for Popular Democracy, where he led national training programs for organizers, lead staff, and executive directors. He spent much of 2016 working in Flint responding the water crisis and helped launch Flint Rising. Previously he led Michigan Voice, a statewide civic engagement organization. He has a BA from Michigan and MPP from Harvard where he taught a community organizing class with Marshall Ganz. He's filled with random facts about the state of Michigan and lives with his wife Ashley, baby Emilio, and gigantic puppy named Kona the Coney Dog.